Berwyn Memorial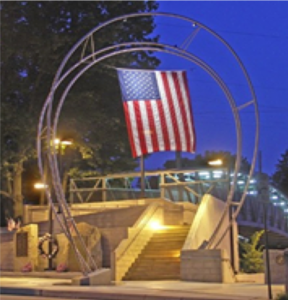 The Memorial is a modern 28 foot high, three dimensional arch made of stainless steel, anchored to a foundation. An American flag hangs prominently in the justify or middle of the arch. The site also includes three distinct stones. The first is the six foot high fieldstone honoring veterans who were called to service during WW I from the community. A second matching fieldstone was prepared honoring veterans who were killed while serving in WW II, the Korean War, and Vietnam. A third stone made of black granite was erected honor those lost in service since the Vietnam War.
Wilson Farm Park Memorial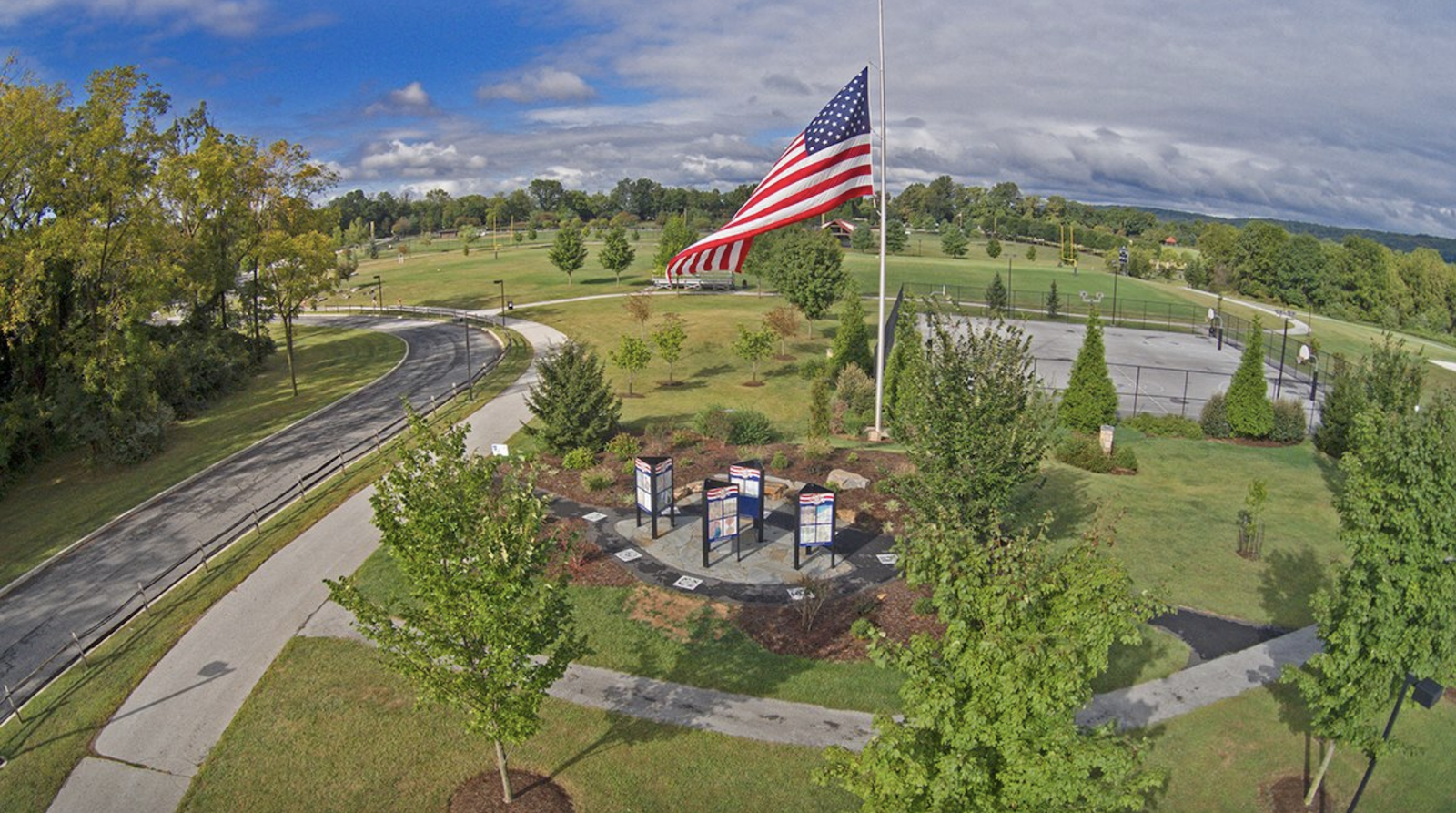 On September 26, 2009 a Garrison Flag in honor of our community veterans was was erected. A 20 by 38 foot flag on an 80 foot high pole was officially dedicated at Wilson Farm Park in Tredyffrin Township. The site is dedicated to Bill and Pat DeHaven for their years of service to the Berwyn community. Beneath the flag are plaques that list the names of community members that have served in armed conflict dating back to the French and Indian War. Their names are organized by conflict.
Devon Memorial

The Devon Memorial had been under the aegis of the Devon American Legion Post Faggioli-Falcone-Pennington #806, formed after WWII by veterans of the Devon area.  The memorial was erected on the southeast corner of the Wood Plastics Company on Lancaster Avenue RT 30 now owned by Whole Foods.  The Post closed in about 2015 and the care of the memorial passed to the Veterans Association of Easttown and Tredyffrin Townships.
Gold Star Mothers Garden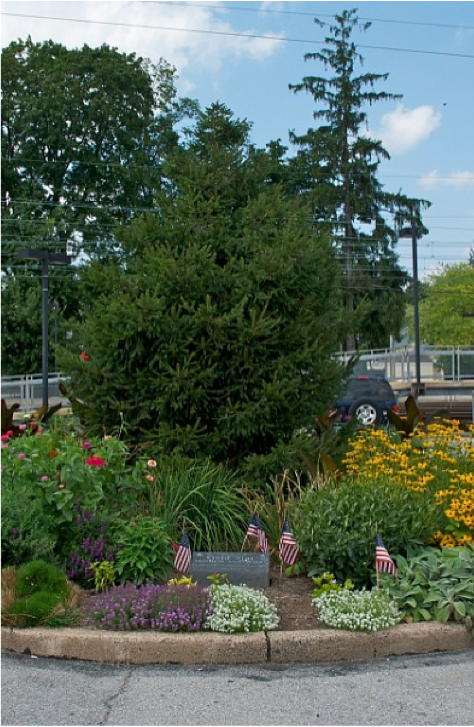 A small garden was added to the Berwyn Memorial site and is dedicated to the late John Lamborn who was a founding member of the organization. The garden contains the community christmas tree which serves as the center of the annual Berwyn tree lighting ceremony and festival each year at Christmas. The Gold Star Mother's memorial stone reminds us all of the sacrifice that some in our community have made and the burdens they carry. The memorial stone reminds us that we can honor their sacrifice most when we treat our fellow Americans with the respect and dignity they are do and when we live rich and full lives with the freedoms that have been afforded us.