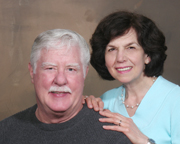 Bill DeHaven and his wife Pat – life long residents of the community. They grew up here, met in grade school, married and raised four children in Berwyn. Bill was a Tredyffrin Township Supervisor, from January 2002 until 2009. Prior to his election to the board, Bill served as a police officer in the township for almost 30 years. Pat retired from a Pharmaceutical company where she spent most of her career in vaccine research. The veteran's memorial has long been a dream for them. They appreciated that many people in their family and community were never shown any recognition for their service, sacrifices, and time spent away from loved ones in the service of their country. The memorial became a vehicle to honor those selfless and heroic deeds.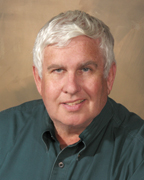 Jack Ansley – Born in 1946, John H. Ansley, Jr, known as Jack to friends and family, came to Berwyn in 1950. He joined his father in his photography business in 1972 after service in the 101st Airborne Division as a 1Lt in Vietnam and various postings around the country including the 10th Special Forces at Ft Devens, MA. The Ansley studio was established by John H. Ansley in 1945 after his service in the Marine Corps as an aviator during WWII. Father and son continue to work together. Jack is married to Mary Jane and they reside in Berwyn. They have three daughters, all married and living in Alaska, Indiana and Maryland.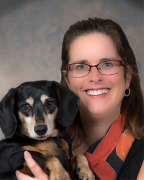 Stacey Holmes Ballard – was born at Fort Riley, Kansas – not exactly an army brat but her father's service in Vietnam has been a lifelong connection to veteran causes. Currently the President of Eadeh Enterprises, she has followed in the footsteps of her mentor Ernest Eadeh in continually supporting the Berwyn Veteran's Association. Stacey and Tiny Tanks, wiener dog and Chief Treat Officer of Eadeh Enterprises, recently moved into the Village of Berwyn. Stacey can be found making small talk in line at Handel's, waving to familiar faces around town and helping make a difference in the lives of her neighbors, our local veterans and our community – through her efforts in the Berwyn Devon Business Association, The Upper Mainline Rotary and now the Easttown Tredyffrin Veteran's
Anita Biondi – enjoyed a 35 year career in banking, including 10 years with Malvern Federal Savings Bank. She has called Berwyn home for 41 years. Anita enjoys spending time with her two daughters and two grandchildren, dining and travel, Nantucket is a favorite destination. She is honored to be involved with the Berwyn Veterans.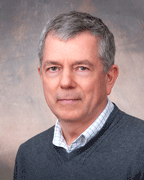 Michael Brewen – born. raised and educated in Missouri. He received degrees in Education and Electrical Engineering from the University of Missouri – Columbia. He was a member of the US Army Field Band, Fort Mead Maryland from 1970 to 1973. He toured with the Army Field Band, giving concerts in high schools and civic centers across the US. Mike pursued a career in engineering working both with Architect Engineering companies and Philadelphia Electric / Exelon Corporation. He participated in the startup of both units of the Limerick Generating Station. After retiring from Exeion, he worked with PPL Susquehanna in Allentown. He has been a resident in Berwyn since 1984.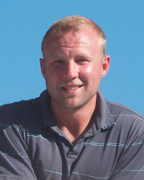 Beau Choate – was raised in Devon and attended the T/E schools where he met his wife. They currently live in Berwyn with their two daughters and Winnie, the family Labrador. Beau served in the 10th Mountain Division as a Cavalry Officer (Captain) and led a scout platoon while deployed to Mosul Iraq in support of Operation Iraqi Freedom. Currently, Beau works for a local investment firm where he focuses on capital allocation and risk management in alternative strategies. Beau graduated from Clemson University with a BS in Industrial Engineering and earned his MBA from the University of North Carolina at Chapel Hill.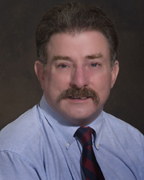 Matt Connelly – is a resident of Berwyn, one of seven children of Emma and John Patrick. Matthew spent his early years in New England and in 1975 joined the United States Marines where he served until 1979 with the 6 th Infantry Marine Regiment. During that time, he became an anti-trak and explosives expert, and intelligence analyst at the Battalion level and taught fellow Marines about enemy capabilities. Today, Matthew is an Assistant Manager with the Pennsylvania Liquor Commission. Matthew serves as a technical support for the memorial.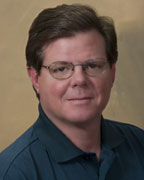 Rick Groves – was commissioned a United States Marine Corps Officer in 1980 following his graduation from The University of North Carolina at Chapel Hill. Following a year in Quantico, VA attending Communications Officers School, Rick joined Fleet Marine Force Pacific (FMFPAC), First Marine Brigade, Kaneohe, HI. During his four years of active duty, he served as a Wire Platoon Commander for Communications Company, Communications Officer of Marine Air Control Squadron-Two (MACS-2), Marine Aircraft Group 24 (MAG-24), as well as Communications Center Watch Officer at HQ FMFPAC at Camp Smith. Rick lives in Wayne, PA and has been married to his wife, Dana, for 21 years and has two children, Ricky and Katie.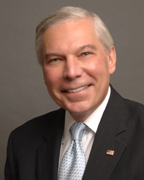 Jim Oram, served in the Army as a Ranger and Company Commander in the 101st Airborne Division in Vietnam. A decorated combat veteran, he was promoted to the rank of Captain at age 23, held management and executive positions during his 32 year career at IBM and the IBM Credit Corporation. Today he is CEO of Forge Business Solutions, a consulting company that specializes in sales, marketing, and organizational issues. He has keen interest in the welfare of children and their families and served 30 years on the Board of Children's Aid Society of Pennsylvania and today serves on the Board of Turning Points for Children. Jim is lifelong area resident and a Supervisor in Easttown Township; he and his wife Wendy live in Berwyn and their two married sons live nearby.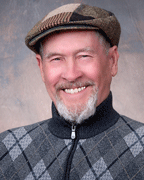 Jim Pierson – Having left his family home in Kennet Square for an evening of fun in Oxford, Jim was shanghaied from bar of the Iron Pig and entered the US Navy, serving as an unable seaman 2nd class on the USS Olgala in the Southern Pacific. Taking the word of his Chief Petty Officer that he did not have much future with the Navy and the only world he would ever see was four decks deep amongst the oil bunkers of the ship, he left his beloved service and returned to Pennsylvania. Having been hired by the Tredyffrin Police Department, his constant misspelling of the Township name "Truduffren" along with other innumerable variations made him incapable of filling out traffic tickets so he was relegated to a parked, inoperable police vehicle on Rt 202. After attempt to represent the force on the competitive pistol range failed miserably, Jim was forced to compete in checkers in which he excelled winning the US Checker Championship three years in a row beginning in 1952. Considered such a proficient player that few 10 year olds would compete with him, Jim would spend his down time stacking dominoes. He set a world record with Guiness by stacking 930 dominoes vertically – a record unbeaten even today.  Recommended by the members of the ODD Fellows lodge on the chance he would stop hanging around, Jim joined the veterans association where we have all enjoyed his dedication and his stories.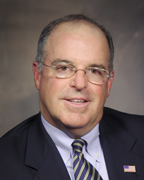 Thomas Toscani lives in Berwyn and has been a resident of Easttown Township since 1977. Temple University, School of Law (LLM, Masters in Law, Taxation 1979). Married to Anne Hamilton Bennett in 1975; Three children: Lieutenant Peter T. Toscani, U.S. Naval Academy (2001); Lara Anne Toscani, Marketing Director with Comcast Spectacor; Mary Ellen Ash Toscani. Tom is an attorney and Managing Partner of Toscani & Lindros, LLP. Formerly he was with Montgomery, McCracken, Walker & Rhoads and Peck, Young & VanSant, where he was the Managing Partner. His area of Practice includes, Estate and Trust Planning and Administration, Business, Non-Profit and Real Estate Law.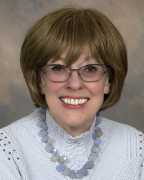 Nancy Ward was the manager of Advertising and Administration at Lyman Perry Architects for almost 20 years. Prior to that she raised two sons, Bill and Jim, in Easttown. Nancy has come to regard the Memorial as a personal commitment to the Veterans. She wants to see Memorial projects "done." Nancy is a graduate of the University of Missouri and attended Hunter City College of New York.
Brandon Adams is a Vice President with Harvest Fund Advisors, Blackstone's Publicly Traded MLP and Yield-Oriented investment Platform. Since joining Harvest in 2010, Mr. Adams has served as a member of Harvest's investment committee and has been involved in evaluating energy infrastructure investment opportunities. Prior to joining Harvest, Mr. Adams served as a team leader in a reconnaissance unit in the United States Army. Mr. Adams received a BA in Political Science from the University of Pennsylvania.
Pete is a Portfolio Analyst with Chartwell. He joined the firm in 2016 and has over 5 years of industry experience. Pete provides equity research support across all The Berwyn Funds and separate accounts. Pete has a BS in Computer Science from the United States Naval Academy and is a CFA® charterholder and member of the CFA® Institute, and CFA® Society of Philadelphia.